Interview conceded to Journalist Fabiana Ceyhan
–Could you please explain the situation of COVID-19 in Jamaica now? is the country ready to start the opening of tourism again?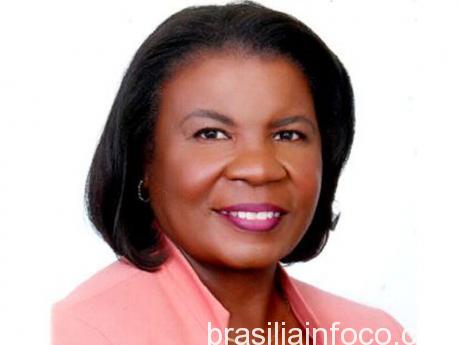 Jamaica has taken great care in ensuring that the spread of COVID-19 is contained. Various mechanisms, such as curfews, closing of schools, wearing of masks, physical distancing, increased hygiene and sanitation practices, as well as quarantine measures are encouraged and, where appropriate, mandated to keep the country safe. As of today, 25th June 2020, there are 678 active cases, 521 recoveries and ten (10) deaths as a result of the coronavirus.
On 15th June 2020, the country re-opened its borders to tourists.
– What are the safety procedures decided by your government to reopen the Tourism?
Screening on arrival will take place. All visitors will be subjected to a 14-day quarantine. This will take place at their intended place of stay or a government facility. Should the tourist be infected with the virus, isolation will take place under the supervision of the public health authorities until recovery. If the result is negative, the visitor is geo-fenced within the Resilience Corridor, designated for tourism activities, along the coast from Negril to Port Antonio.
It is also imperative to complete the travel authorization form available at https://www.visitjamaica.com/travelauthorization/ for approval for entry into Jamaica.
–Are there any restriction for tourist of any country yet?
There are no restrictions in place at this time.
– I would like to ask you to talk a little bit about touristics
destinations in Jamaica, the food, the people and all the good points that could make tourists interested in visit.
Jamaica, the heart-beat of the world, has incredible scenery, warm and generous people and cultural traditions, including its world-famous music form – Reggae, which has influenced artistic expressions across the world. Places not to be missed include: the Blue and John Crow Mountains, a UNESCO heritage site; Dunns´ River Falls cascading from 55 meters above the famous town of Ocho Rios; the Green Grotto Caves, and the seven mile stretch of white sand beach in Negril.
Our emphasis on sustainable tourism provides the visitor with much diversity in the tourism product. This allows them to experience the wonders of eco-tourism, the delights of our food and drink, our extensive and exceptional music and other cultural forms, as well as the modern conveniences associated with a country employing some of the latest advances in technology.
Our cuisine is a mixture of cooking techniques (inclusive of jerk), flavours and spices influenced by the Amerindian, African, Irish, English, French, Portuguese, Spanish, Indian, Chinese and Middle Eastern people who have inhabited the island, as well as by crops introduced from Southeast Asia, which are now grown locally in Jamaica. A wide variety of seafood, tropical fruits and meats are available. Our popular ackee and saltfish and jerked chicken are testimony of our gastronomic prowess.
– Please use this space to talk also about the bilateral relation with Brazil.
Jamaica and Brazil share excellent bilateral relations. We established diplomatic relations over five and a half decades ago and have a long history of both bilateral and multilateral cooperation, in healthcare, education and agriculture. Our shared values of democracy, social justice and multilateralism have ensured that our relations are not only built on a firm foundation, but are also secured for future interactions which will benefit humanity.
We treasure this relationship and anticipate even greater collaboration between our countries in the years ahead.
Sharon J Miller
Ambassador
25th June 2020