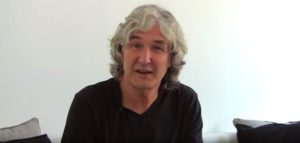 Phil palmer was in Brasília with the Dire straits Legacy Band, and of course, i could not miss it, the concert was wonderful and i asked his partner Emanuela Palmer to help me to get an interview with him, and with her help i could ask him some questions. ( Fabiana Ceyhan)
Informations about him:
Palmer has worked with artists that include Lucio Battisti (album Una giornata uggiosa, 1980), Pet Shop Boys, Wishbone Ash (1986 touring), Joan Armatrading, Eric Clapton, Roger Daltrey, Iggy Pop, Scott Walker (Track Three, 1984), Thomas Anders (1989), Bob Dylan, Tina Turner, Dire Straits (1992 tour), Pete Townshend (1993 and 2000 shows), Eros Ramazzotti (Tutte storie 1993), Alejandro Sanz (Alejandro Sanz 3 1995), (Paola e Chiara (1997), Pino Daniele, Chris de Burgh, Bryan Adams, Johnny Hallyday, David Knopfler, George Michael, Ivano Fossati, Renato Zero, Claudio Baglioni, Massimo Di Cataldo, Melanie C, Robbie Williams and David Sylvian.[1] He often works with producer Trevor Horn. In 1986, he worked as a studio musician on Alphaville's album Afternoons in Utopia.
In 1993, Palmer assembled a band called Spin 1ne 2wo, with Paul Carrack (vocals and keyboards), Steve Ferrone (drums), Rupert Hine (producer, keyboards) and Tony Levin (bass). They released one album, a self-titled project, made up of classic rock covers including songs by Jimi Hendrix, The Who, Led Zeppelin, Blind Faith, Steely Dan and Bob Dylan.[1]
Palmer was the musical director of and performed with the numerous artists (The Strat Pack) at the 50th anniversary celebration of the Fender Stratocaster guitar which was held in 2004 at Wembley Arena in London. He performed in 2002 as a member of the backing band at the Queen's 50th anniversary rock concert at Buckingham Palace, "Party At The Palace".
.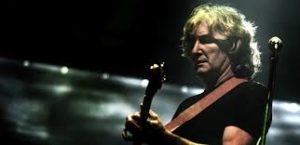 According to himself, he appeared on over 500 Albums and over 5000 Songs
1-How did the idea of creating the Dire Straits Legacy come out
By accident really .. myself , John Illsley, Chris White and Alan Clark we in Rome at the same time to watch the ATP tennis tournament .. it was suggested by Marco Caviglia .. a big straits fan , that we try it out ..he put together a venue and 10,000 people showed up to watch .. the rest is history
2-How long did you stay in Brazil and how many cities did you visit
We have been to Brazil twice in the last year… for a total of 5 weeks and played 13 shows in major cities including Brasilia, Sao Paulo, Florianopolis .
3-Are there any plans to come back to Brazil again
We love it there and apparently you love us too… definitely yes
4-Please tell us about your life, how you became a musician
Started playing guitar when I was 5 years old… with the influence of my family and specifically the inspiration of my 2 uncles who were in a band called the Kinks… after school I became a professional musician… and here we are 50 years later.
5- Whats your opinion about Brasília
I enjoyed being in Brasilia… we all did actually. We had a great time in Brazil.
6- Did you meet any brazilian musician, wich ones
Brazilian music inspires us… the passion, the rhythm the style is something special… different!
7- Please, feel free to talk about any thing that should interest our readers.
We have recently finished making an album of new songs… we aim to present it all over the world and welcome any feedback from your readers… it's called "3 Chord trick " by Legacy
Check it out hope you like it
All the best Phil Palmer x