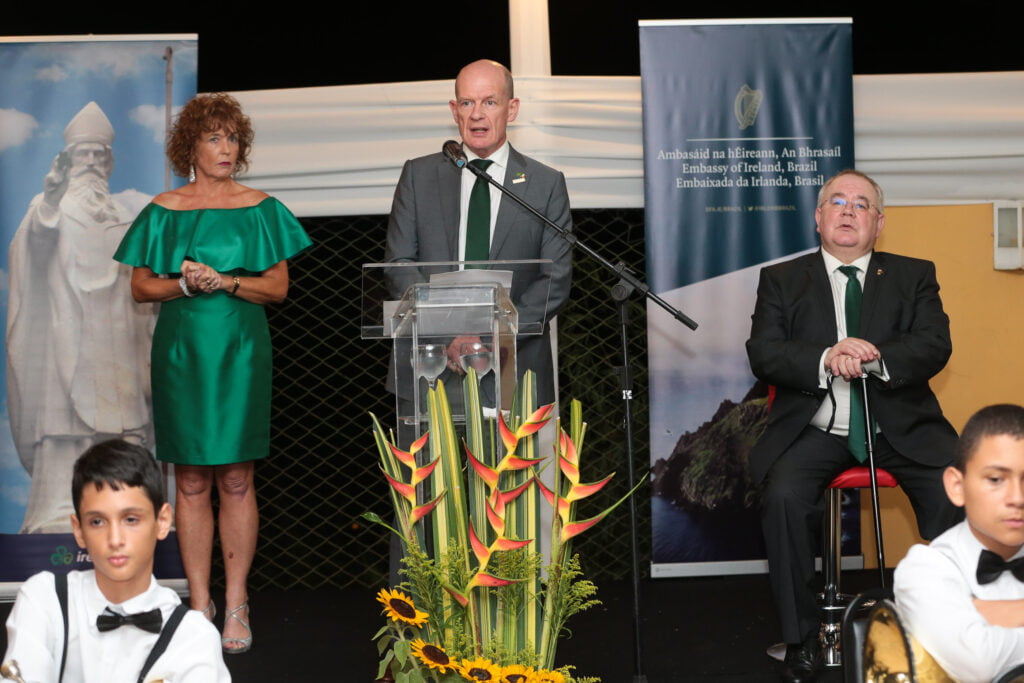 Fabiana Ceyhan: Ambassador, please talk to oure readers about Brazil and Ireland bilateral relations.
I am pleased to say that the relationship between Ireland and Brazil is very good at the moment while we continue to look for ways to do more things together. Ireland has an Embassy in Brasilia and a Consulate in Sao Paulo while Brazil has an Embassy in Dublin. This allows us to work together on areas of mutual interest and when necessary, to work together to resolve issues.
Brazil is Ireland's second-largest goods trading partner in Latin America and the Caribbean, and the largest for the services sector. In 2020, Brazil's total trade in goods with Ireland was €644 million, a slight rise on the previous year. In 2018, trade in services were valued at €1,378 million, up from €1,228m in 2016. Goods include medical devices and pharmaceuticals.
There are an increasing number of Irish companies located in Brazil and we recently participated in an online trade session with the State of Goiás. Three Irish companies participated in the strategically important areas of logistics, energy saving and pharmaceutical packing.
I believe that there are lots of opportunities to work more closely at business to business level as we the global economy begins to grow again after the necessary slowdown during the Covid crisis. We are actively trying to engage with other states in Brazil as well as the federal level.
How about those many brazilians that Live in Ireland?
We now have a significant number of Brazilians living in Ireland. Before Covid, we hosted up to 16,000 Brazilian english language students in Ireland. We also have a growing settled community that represents the sixth largest non-Irish resident group in the country. You will meet Brazilians all over Ireland, many working in the hospitality sector that is so important for a country like Ireland that has a very active tourism sector.
Science and Technology agreements:
There is also much interest in shared learning in the field of Science and Technology. While this has been delayed due to the Covid pandemic, it is an area where we hope to make progress in the near future. There are presently over 100 agreements between Brazilian and Irish Higher Education Institutions. This provides a solid platform for further collaboration including the opportunity to seek co-funding from the European Union.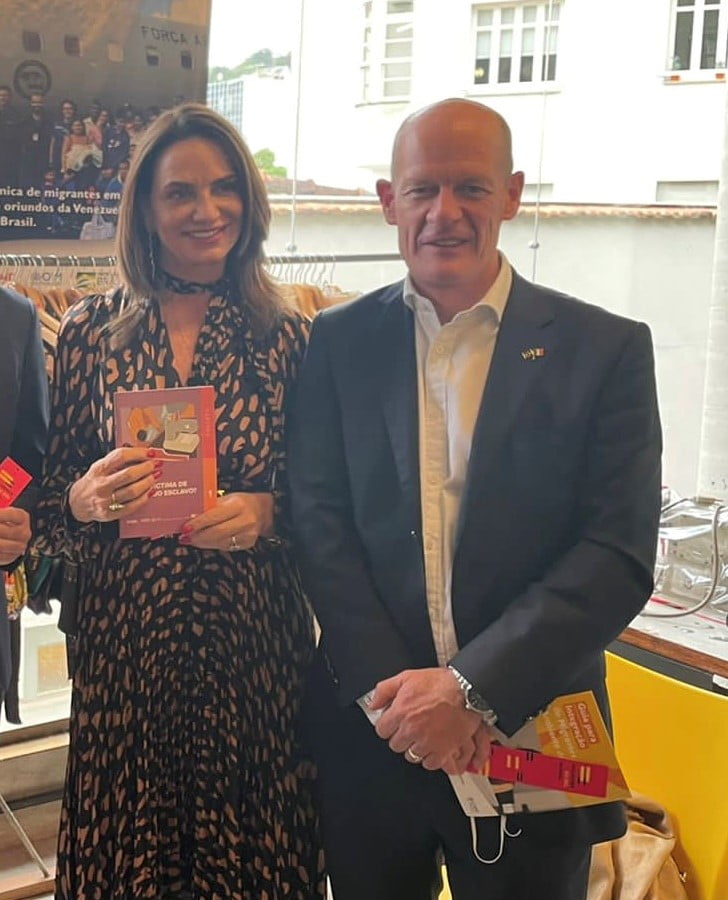 The past year has been particularly challenging for everyone. We have lost some members of our Irish community in Brazil and we have followed closely the challenges that the pandemic has created. Ireland was able to immediately mobilise support for the Brazilian Red Cross following the health crisis earlier this year in Manaus and the surrounding area in the Amazon.
When Brazil requested further assistance through the European Union, we were able to provide over 47,000 doses of essential drugs to facilitate intubation of patients on ventilators. I met with the Minister of Health after the donation who noted the close collaboration between our countries and the valuable support during these difficult times.
While it is too early to be complacent about Covid 19, we are witnessing the re-emergence of many aspects of economic recovery. This sharp increase brings its own challenges including the need to manage inflation. The high costs of energy at the moment bring home to us, the need to reimagine our future and to recommit to a future that is greener.
We have to be smarter in how we use limited natural resources. Voters in Europe are using their voices to elect parliamentarians who prioritise green recovery and development. This is an area, where Brazil and Ireland can share experiences and work closer. I see many opportunities for win-win cooperation.
We look forward to reopening in the education sector and the time when all students will be able to attend class in person. Students from Brazil bring much appreciated diversity to Irish colleges. We welcome the opportunity to learn about other cultures and see this as an important opportunity to educate our own students.
Please make your final comments about the future and importance of this relationship:
As I finish, I should note that 2022 will be an important year for both countries. Brazil will celebrate 200 years of independence while Ireland will celebrate our first centenary. We are planning to mark this with an event in the National Library in Rio de Janeiro celebrating the Irish in Brazil. Next year will also be the centenary of the first publication of Ulysses, the classic novel by James Joyce and we are planning a special celebration in cooperation with partner universities across Brazil.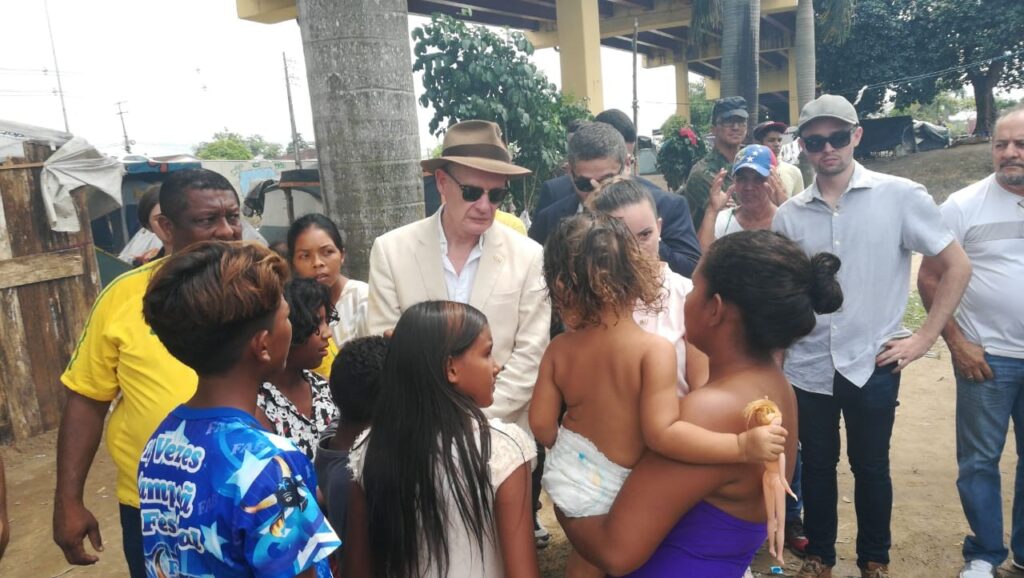 Seán Hoy
Ambassador